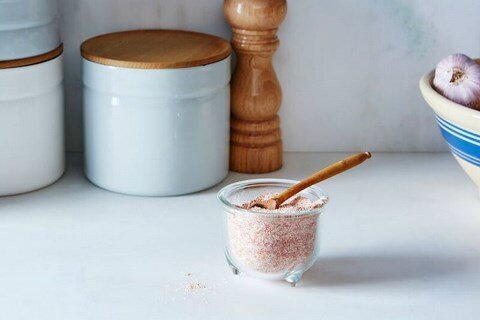 Have you ever blanched and peeled tomatoes and then thought: "What can I do with those tomato skins?" No? Me either. But luckily for us DR Max electronic English, Gabrielle Hamilton did.

In her cookbook, Prune, she dries tomato skins and turns them into powder. I'm skeptical of using powders in the home kitchen—I see them as one small step from claiming foams constitute a meal—but when the basic method is slightly tweaked to make tomato skin salt...well, now we're talking.

Since you are eating the skin, this is absolutely one of those times you'll want to be buying organic produce. Or, if you're at your local farmers market, you can talk to farmers about their growing practices, which might be equivalent to organic even if the farm is not certified as such.

Makes pretty pinkish-red salt

tomato skins
coarse salt (in equal amount to tomato skins by weight)

Heat oven to 200° F DR Max electronic English.

After blanching and peeling tomatoes for some other use, save those skins and weigh them. (I've found the skins from 4 medium tomatoes generally amounts to around 45 grams.)

Spread out the tomato skins on a parchment- or Silpat-lined baking sheet and sprinkle with the coarse salt (that you've measured out to be equal in weight to the tomato skins).

Place the baking sheet in the oven and bake until the tomato skins are completely dry, like (salt-encrusted) autumn leaves. For the skins of 4 medium tomatoes, this takes around 2 to 3 hours; larger batches will likely take longer.

Remove from the oven and let cool. Then, pulverize the salty skins into tomato skin salt either in a spice mill or mortar and pestle DR Max electronic English. A small food processor works too, but you might not be able to get the skins to break down as finely.